Gospel Music Industry Alliance is pleased to announce that they have been made an Affiliate Member of the Association of Independent Music (AIM). It's the first time that Gospel Music has been recognised within the Music industry in this way, and represents a landmark move for the many professionals and organisations that lead in this popular but seemingly unrecognised genre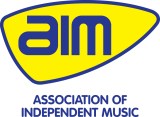 AIM is a trade body established in 1999 to provide a collective voice for the UK's independent music industry. AIM represents over 800 member companies, from the largest and most respected labels in the World, to small start-ups and individual artists releasing their own music for the first time.
"This is the very reason why AIM is a great step forward for us", says co-founder and GMIA Executive Linton Beckles (who is also a Pastor of City Life Church Walthamstow). "The Gospel Music industry here is filled with independent Creatives – from artists to label-owners and other skilled personnel. We believe that this affiliation will provide an unprecedented opportunity for development of our industry"
The Gospel Music Industry Alliance was launched last year with the vision to inform, resource, promote and unite those who are actively involved within the sector. The music has grown in popularity over the past thirty years through exposure in the media and commercialism and now has a network of performance circuits, specialist radio, television, online channels, publications and public relations outlets.
More significantly over the past decade the genre has expanded in its fusion with other music forms – like reggae, ragga, rnb, and hip-hop, even neo-soul, that has helped it to gain a new respect with a youth market. Muyiwa became the first UK Gospel artists to sell out at the Hammersmith Apollo. Tagged as 'Urban Gospel' artists like Jahaziel, GuvnaB and Victizzle have become the new face of Gospel with recognition via UMA and MOBO wins. In addition to this the UK and US scene (worth over half a billion annually) are growing closer. Last year (independent record label) Zoe Gospel's artists Lola Godheld won UK Gospel's first major music awards at the US Dove's (the Chrstian/Gospel equivalent of the Grammy's).
James Farrelly, Membership Manager for AIM commented, "The independent music community continues to be the side of the music industry which dares to innovate, create and work together to develop an environment in which great music will thrive. As such, it is vital that AIM aligns itself with organisations who are working with genre specific labels and artists, such as GMIA. Rarely has the Gospel music scene been given a representative voice, and in GMIA the UK Gospel community will finally have a centralised and unified voice. AIM is proud to welcome GMIA as an affiliate member – a relationship we're certain will allow the Gospel community to develop and grow."
Call 020 8123 8014 or 07535 964 442 to find out more.
NOTES: The NCLF Newsletter will be sent to Subcribers on a monthly basis. NCLF NEWS ALERTS will be sent out periodically. Articles or news items should be sent to the Editor by 25th of each month. An article submitted is not a guarantee of inclusion and may be edited subject to NCLF Steering Committee approval. NCLF will never pass your subcription details to a third party without your written permission. The NCLF Newsletter and Database is managed on behalf of NCLF by Juliet Fletcher Director of Green Tree Productions – a specialist company which manages Gospel Music Industry Alliance.