NCLF Newsletter Editor picks 12 LEADING STORIES IN 2013 No.12
NELSON ROLIHLAHLA MANDELA; July 18 1918 – December 5 2013
Across the world every leader of every persuasion paid tribute at the news of Nelson Mandela's death in early December 2013.
On the left a Youtube link to a BBC documentary on his life and below tributes from some of our leading UK Church Leaders.
Introduction
On Sunday 15 December in Soweto the world celebrated the life of Nelson Mandela in a state memorial service. The world has lost a great leader in this remarkable man. In his life, imprisonment and example Nelson Mandela came to symbolize the struggle against apartheid and injustice in South Africa and inspired others globally.
We are deeply saddened by his death. Our sympathies and condolences go out to his family, friends, and to the nation of South Africa. Nelson Mandela was a peace maker, a child of God and a healer of his nation. But he was more than that. He demonstrated and embodied hope, courage and reconciliation in the face of injustice, suffering and terrible personal loss. He was an inspiration to his generation and to millions around the world, demonstrating what it means 'to be the change you want to see'.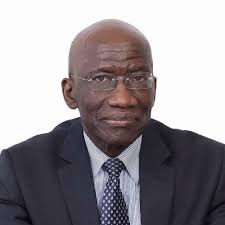 Bishop Wilton Powell: Church of God of Prophecy
'Historically, it is indeed a rare occasion when a person who serves society, country, and the world, becomes a legend in their lifetime. We are grateful to God for a life of dignity, respect for humanity, justice for the poor and powerless, liberator of the oppressed and oppressors, forgiving the unforgivable, are the characteristics that define the person of Nelson Mandela.
He was a Colossus who walked with mere mortals. When confronted with inhumane difficulties, his spirit of hope transcended the boundaries of the accepted logic of revenge and aspired to the higher truth of forgiveness. The reality of South Africa is a turning point for our world, in the sense that it represent hope against a background of hopelessness and that light will always triumph over darkness. May God bless his family and children.'
Pastor Matthew Ashimolowo: Kingsway International Christian Centre (KICC)
Nelson Mandela represents the highest level of credibility, character and courage. He teaches us that we can be bigger, better, and beloved above our persecutors.'
Bishop Eric Brown: Administrative Bishop, New Testament Church of God (NTCG)
'We pay special tribute to a life truly well lived. Nelson Mandela's story is an inspiration to all of us; it's a redemptive story of personal triumph over political tyranny with obvious biblical resonances. This global icon and political giant of our generation – of any generation for that matter – undoubtedly save South Africa from a bloodbath. In a letter to his wife, Winnie Mandela, in 1975 he talked about the importance of measuring one's success in life and 'assessing one's development as a human being' by such qualities as honesty, sincerity, 'pure generosity' and 'a readiness to serve others'. By these standards and qualities he was a remarkable individual, a credit to his nation and humanity. He leaves us a tremendous legacy. We thank God for his life and his contribution to the modern world. Our prayers are with his family, friends and leaders of South Africa.'
Pastor Ade Omooba: Co-Founder and Director, Christian Concern
'Madiba's life emphasizes that there is no perfect race but a race for perfection; and the true leaders of society are often the front runners in the race for perfection. Nelson Mandela was a privileged participant in God's plan, who found what he was born for and lived to die for it. I salute his stewardship because he led through serving. Madiba's life shows that you can only truly lead people you serve and to attempt to lead people you do not serve is a great deception. God bless and keep his family.'
Dr Michel Sacramento: President of the Pastorale Francophone UK
'In his autobiography (Long Walk to Freedom), this discreet Protestant Christian recalls in particular that he noticed early on, when he was a young student at Mqhekezweni, that the "Church was as concerned with this world as the next: I saw that virtually all of the achievements of Africans seemed to have come about through the missionary work of the Church." As a member of the Students Christian Association he taught Bible classes in the villages. Nelson Mandela's faith was lived privately though, except for few rare public appearances such as at the invitation of Pastor Ray Macauley's Church. His legacy is a life dedicated to the pursuit of justice for the whole of mankind. Peter reminds us that for God "… in every nation he that fears Him and works righteousness is acceptable to Him (Acts 10:35).'
Pastor Michael Olawore: New Wine Church
Nelson Mandela was a man with a mission – to rid South Africa of apartheid. This he went about doing despite the seemingly insurmountable challenges he faced in trying to accomplish this. One of his greatest attributes was the fact that he did not let bitterness and unforgiveness mar his vision and pursuit of a peaceful and united South Africa. We must learn from the imprints he has left for us all. We must learn to walk in peace and forgiveness, knowing that it is the fuel we need to go forward and succeed as a society.
Nelson Mandela was one of a kind. He was a true leader, a gem and gift to the human race. Today we salute one of the greatest men to walk planet earth.'
Rev Celia Apeagyei-Collins: The Rehoboth Foundation
'We honour and salute a great global icon. A true servant leader who remained true to his convictions and the cause of freedom, impacting not just his motherland of South Africa with his life and sacrifice, but the whole world. A history maker yet a futuristic leader whose life points to a future of forgiveness and reconciliation that the world so badly needs, humble and pained, yet never broken, exalted yet not arrogant, strong and courageous, a father and a warrior, his legacy will never be forgotten, he challenges us to make our world a better place. Our heartfelt condolences to his family, the peoples of South Africa and our thanks to God for loaning him to us for 95 years.'
Dr R. David Muir: Co-Chairman, National Church Leaders Forum (NCLF)
'For as long as I can remember, this great man and his struggle for justice has been part of my life and consciousness. Nelson Mandela was a moral giant, a son of God, a courageous peace maker and freedom fighter. His life and light will forever shine, reminding us of the best we can become. I will tell my grandchildren about you and how you caused a light to come on inside of us, how you fought for a free and equal South Africa and a just world. Rest in Peace my hero.'
As we celebrate the life of Nelson Mandela with the Mandela family, South Africa and the international community, we recognise the passing of a noble soul. President Barack Obama of the US and Prime Minister David Cameron expressed it eloquently when they said, respectively, that we have lost one of the most 'profoundly good human beings' and that a 'great light has gone out in the world'.
South Africa and the world is a better place today because of Nelson Mandela; our sense of human dignity is lifted a little higher because of Nelson Mandela.
Nelson Mandela once said: 'I have walked that long road to freedom. I have tried not to falter; I have made missteps along the way… But I can rest only for a moment, for with freedom come responsibilities, and I dare not linger, for my walk is not yet ended.'
On Thursday 5 December 2013, Nelson Mandela's long walk came to an end.
Rest in Peace, Madiba.