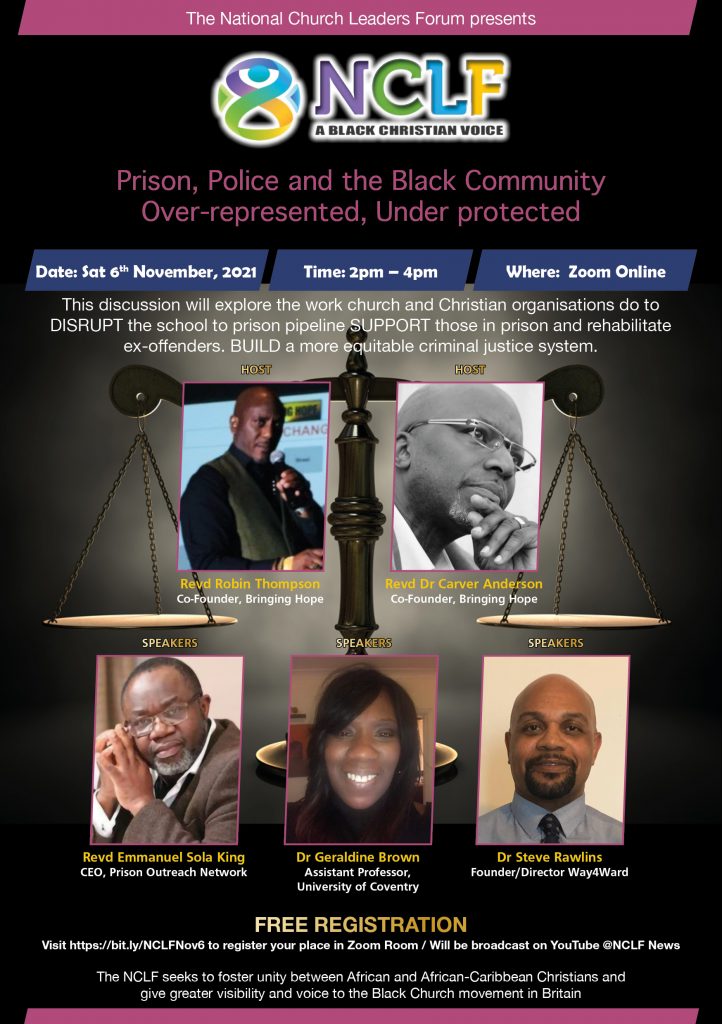 NCLF will be hosting a discussion on the 6th November 2021 from 2pm – 4pm titled: `Prison, Police, and the Black Community Over-represented – Under-represented'. With a great lineup of specialists and experts in the field. See below.
Make a date to join us on Zoom, registrations are open now. Click the link to sign up at https://bit.ly/NCLFNov6
The event will also be streamed live to Youtube NCLF news.