UPDATED 31ST DECEMBER 2016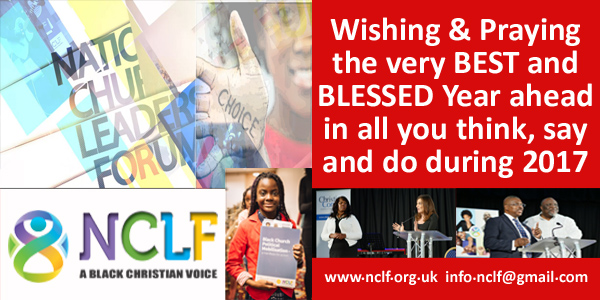 The Executive of the National Church Leaders Forum take this opportunity to prayerfully wish the many communities, churches, organisations and networks a Happy New Year in 2017!
What a year 2016 has been! If the personal challenges have not been enough, the global challenges have been almost overwhelming. Where will many of them lead us? What are we going to do that is different to bring the changes we truly need to see in our communities?
In the midst of these questions we look to shape our answers by becoming a collective for and a united voice in more ways than we have ever known. Let's form that greater partnership and continue steadfastly in fervent prayer for each other and our world!
HAPPY NEW YEAR!